When: November 18, 2017 2- 5PM
Where: Ashtanga Yoga Denver @ The Cube 2501 Larimer Street, Denver CO 80205
Jen's expertise as a practitioner is matched by her ability to teach intricate parts of the Ashtanga system.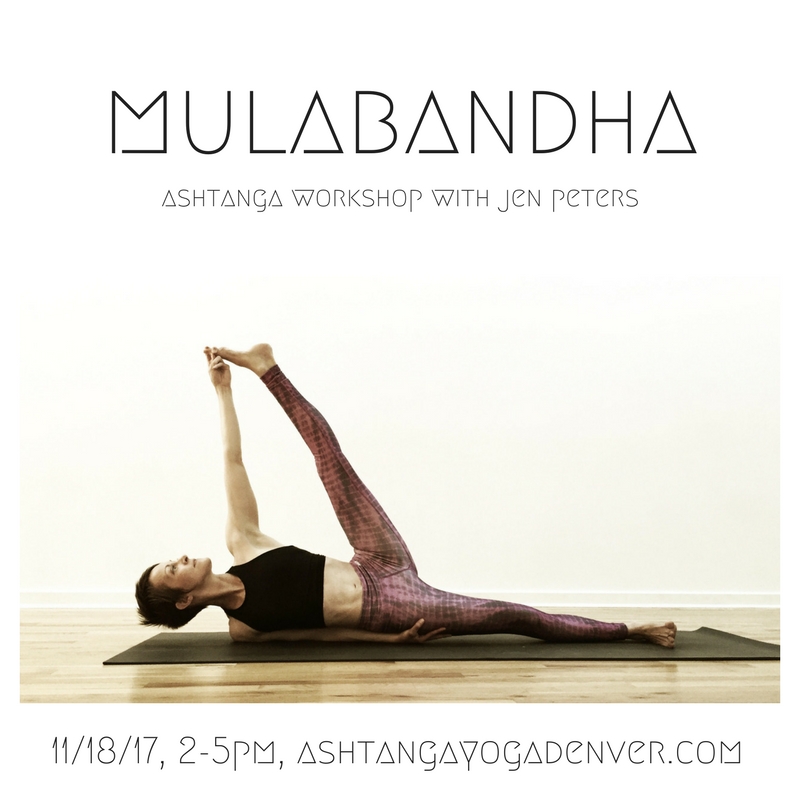 <!img src="http://ec2-34-228-32-3.compute-1.amazonaws.com/wp-content/uploads/2017/10/DSC03163.jpeg" alt="" width="640" height="427" class="aligncenter size-full wp-image-1572" />
Mulabandha, the "root bond," is an essential yet elusive facet of the Ashtanga Vinyasa system. Yoga scriptures favored by Sri K. Pattabhi Jois describe Mulabandha as a goddess whom we may learn to serve with sensitivity and devotion. Practicing in that spirit, we prepare an altar in our body-heart-minds and constantly invite Mulabandha to manifest if she is so inclined. This requires the fine-tuning and balancing of many opposing patterns throughout the body. In this workshop, we will do a variety of cleansing, breathing and asana exercises that will draw our focus inwards towards subtlety. Warning: you may be flooded with nectar and fall in love with the goddess! This workshop will not involve acrobatics and is suitable for all levels of inquisitive ashtanga students.
Jen Peters Workshop November 18, 2017
Credit Card or Paypal
$45